Commercial Fishing Freight
Shipping commercial fishing supplies to and from Alaska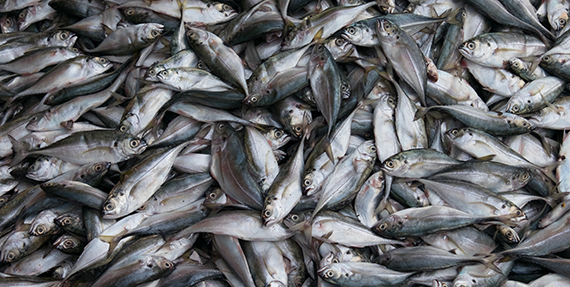 Alaska Air Forwarding began business in 1965 originally as a buying service for the fishing industry. Today, we're still working for the fishing industry – making sure any needed commercial fishing supplies are there when it's necessary. An engine on a trawler suddenly breaks down and the fishing window is only hours away, we'll air freight a new engine there in time for the fish to be caught.
At the onshore fish processing plant, a crucial valve in the flash freezing equipment wears out and it's urgent for a replacement. A research vessel in the Bering Sea loses its radar and needs a replacement immediately. We'll get replacement parts there quickly so the work goes on as though nothing happened.
Here's What We Ship
There are many needs for a commercial fishing expedition and AAF will ensure that you have what you need to get the job done right. Here are some examples of items we can ship:
Davits
Binnacles
Gear Boxes
Engines
Replacements Parts
Mechanical and Electrical Equipment
and much more!
Whatever the fishing or marine industry needs, we make sure they have it in a timely manner. Call us at 800.426.0004 or get a quote online.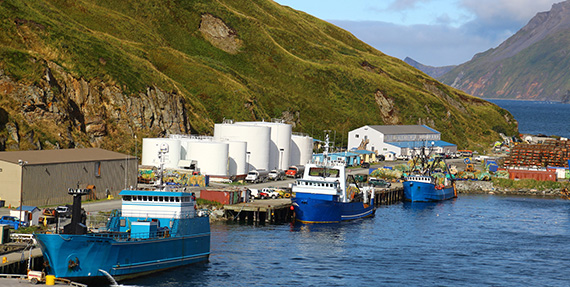 COMMERCIAL FISH SHIPPING CASE STUDY
In the middle of the fishing season, it's paramount to have your fishing boat running. Alaska Air Forwarding had a customer in dire need. The customer's boat had broken down and had limped back to Dutch Harbor when one of the area's many storms brewed. The storm caused a two-day backlog of freight getting into Dutch Harbor.
At Alaska Air Forwarding we know the necessity of getting that boat running and flew our Sales Manager in Anchorage to Dutch Harbor. He hand-carried the replacement parts on his lap for the 3-hour trip. The customer was able to resume their season with less than a day lost and our sales manager was able to spend a pleasant 20 minutes in Dutch Harbor.
THE AAF DIFFERENCE
Door to Door Delivery: We have the equipment and connections to pick your freight up from your warehouse and deliver it directly to your desired location.
24 Hour LIVE Support: We provide 24 hour LIVE support to ensure that your questions are always answered. You can depend on us to give you a live representative, any time you need one.
Heavy Lift Cargo: Alaska Air Forwarding uses our own fleet to ship anything, any size. Think your freight is too large to ship? Think again.
Access to Remote Alaska: We have established connections across the state of Alaska, making our company one of the few that has access to deliver in remote areas.
LET'S GET STARTED
Call 800-426-0004 for 24/7 live support or get a quote online.