About Our Freight Shipping to and from Alaska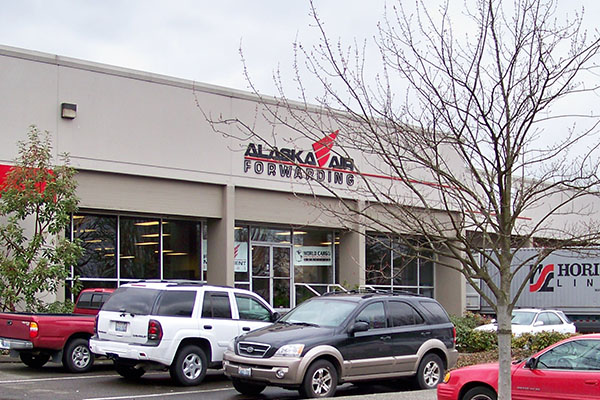 Alaska Air Forwarding is headquartered in Seattle, Washington – long considered the gateway to Alaska. We specialize in shipping and moving inanimate objects like engines, tools, wire and rope, magazines and perishables. Our business is air freight shipping to and from Alaska.
Utilizing our own fleet of transportation, we provide you with door-to-door service. For shipments out-of-area, we can arrange for pick up through our extensive network of agents. Our trucks will be there to forward your shipment on to the next flight to Alaska.
We use commercial, passenger and all-cargo air carriers as well as charter aircraft depending on your freight shipping needs. By utilizing more than one air carrier, we can ensure that you get the best price and service possible. This makes us more flexible than a single freight shipping carrier option.
Once your shipment leaves the lower 48, it flies directly to destination or our office in Anchorage where it is immediately unloaded and forwarded to its final destination. Whether it's a local Anchorage delivery or a Dutch Harbor, Fairbanks, Juneau, Kotzebue, Prudhoe Bay or Kenai Peninsula delivery, Alaska Air Forwarding beats out the freight shipping competition and delivers your shipment safely and promptly.
Alaska Air Forwarding is a full service Alaska freight forwarder serving industries and businesses throughout North America. We have a network of 500 partner agents throughout the United States and world. We provide:
• Cost effective and accurate rate quotes
• Highest caliber of service including 24 hour LIVE support
• Door-to-door pickup and delivery
• Shipping of heavy lift cargo
• Access to remote areas of Alaska that most companies cannot access
Alaska Air Forwarding has offices in key Alaska cities. Our professional and knowledgeable staff is there to facilitate getting your shipment delivered.
Our History
Pioneers and hardy people settled the wild territory of Alaska. Alaska is still wild and beautiful but also part of the 21st century commerce. Alaska Air Forwarding has played its part since 1965; six years after Alaska became a state. We trace our origins to Wayne Hendricks, the founder who journeyed to the area to promote a buying service to Alaska fishermen.
The buying service was a success – yet, Hendricks saw more potential in an air freight forwarder operation. In 1969 he created Arctic Air Freight. Based in Seattle with an office in Anchorage, AAF (Arctic Air Freight) flew machinery items to the state of Alaska from all over the lower 48 states.
Freight forwarding received a substantial boost during the building of the Trans-Alaska Pipeline in the 1970's and 1980's. With the ebb and flow on the price of oil, AAF changed ownership in 1988 and became known as Alaska Air Forwarding.
The new owners, Bill Ferrari and his business partner, both with extensive airfreight forwarder backgrounds, had the foresight to seek year-round business opportunities along with the seasonal businesses they handled.
Bill Ferrari retired from the business in 2022 and passed it on to the next generation.  His business partner continues to run the business with Bill's adult sons.
Today, under the new leadership, they still focus on creating a great working community – hiring and retaining people who are just as committed and knowledgeable – people who stay on year after year and continue to look for new fields to offer their services. This legacy of longevity and ingenuity ensures that customers receive the best of care.
Why Choose Us?
24/7 Customer Support
When you call us, you get a live person 24/7. This means no more voicemail or automated response systems.
Experience & Expertise
AAF has been expediting shipments to Alaska since 1965. We treat you and your shipment with the utmost of care and importance.
The Best Pricing
Our pricing is always fair and aligned with market trends. Request a rate quote to see it for yourself!
Real Time Tracking
Once your shipment leaves the lower 48 it flies directly to destination or our office in Anchorage where it is immediately forwarded to its final destination.
Strong Partnerships
LET'S GET STARTED
Call 800-426-0004 for 24/7 live support or get a quote online.